EFFICIENT SOLUTIONS DESIGNED TO
/ IMPROVE WORKING CONDITIONS AND PRODUCTIVITY
/ FACILITATE LOAD TRANSFERS
/ DEVELOP THE WORKSTATION ERGONOMICS

INDUSTRY
Storage (Flour, sugar, ... Silo, big bag station) Transfer, Weighing, measuring.
LOADERS'S CANVAS
Tailored design
BAKERY
Elevators Loaders
Article published this month in the n°236 of Infovrac magazine (p.74), presenting the STP range
of Aria constructeur.
All our Storage Transfer Weighing solutions for food powders, in particular for flour, which is our speciality in the field of artisanal and industrial bakeries.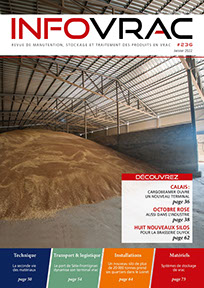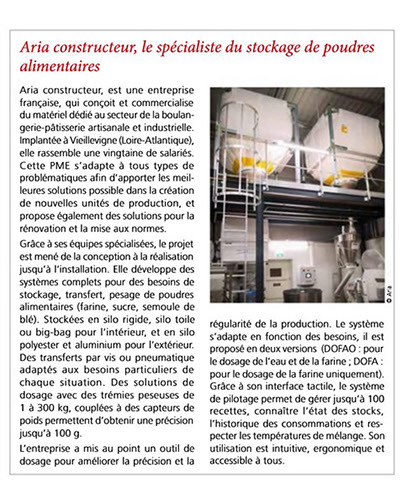 ELEVATORS LOADERS FOR BAKERY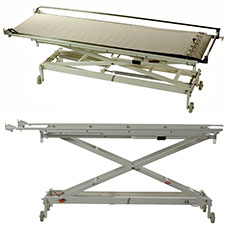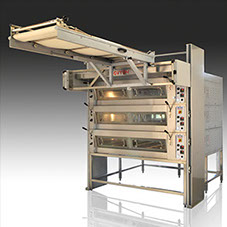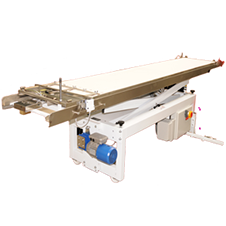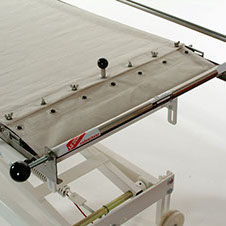 ARIA ELEVATORS
COMPACT, STANDARD, COLUMN, ...
ARIA INTEGRATED ELEVATOR FOR MODULAR OVENS
URM ELEVATORS
MANUAL, SEMI-AUTO &
AUTOMATICS
ARIA & URM
LOADERS
FLOUR SILOS AND CHAMBERS pour the storage of your products
SOLUTIONS FOR TRANSFER, WEIGHING AND DOSAGE